Laban Ministries International
November 2021

This is Thanksgiving month, and we want to share with you some rich blessings Laban Ministries has experienced in recent months.
One of those blessings is a man by the name of John Burke Jr., who loved Laban wholeheartedly and gave sacrificially to this work for years. His character was  infused with kindness and a gentle spirit…always. Upon his passing earlier this year, he remembered Laban in his will. John, your kindness to us personally as well as to the work for decades will always be cherished and remembered through a plaque to grace a wall at the chapel on the mission, where our staff meets 5 mornings a week to hear God's Word and pray.
Another incredible blessing is the provision of all 38 solar panels needed for our 36 staff households as well as for the dispensary and Bible institute dormitory.  Thank you so much for your generosity!
In addition to the panels, a strong battery is needed for each one. The strong African sun will charge the panels which in turn will keep the battery charged so that our staff can enjoy light and keep their cell phones running, in addition to other uses as well.  So far, funds for 14 batteries have been received. We need an additional 22 batteries for the staff and 2 more for the dispensary and dormitory, for a total of 24, to make a grand total of 38. What a wonderful gesture on your part to provide light and enjoyment in the homes of our wonderful national staff at Nkara.
The final blessing we wish to share with you today is the return of evangelism.  We say return because for over a year, our team did not travel due to COVID restrictions. However, during the recent outreach, thousands showed up in 4 sub villages of the large mission of Due (Dooway), and hundreds made professions of faith. Please pray for these new ones who have placed their faith in Christ. This is where Radio Glory shines as a beacon of hope to them and a wonderful, consistent follow up  to the preaching of the Gospel.
Your faithfulness in prayer and giving is so linked to these blessings! Thank you for loving God and Congo!!!
Laban Ministries International
P.O. Box 1712
Columbia, TN 38402
Phone: (313) 516-4883
FB: @labanministries
Email: labancongo@aol.com
Support Laban Ministries while you shop on Amazon!
https://smile.amazon.com/ch/38-2974598
---
---
Laban Ministries International
October 2021
Dear Ministry Partners,
October is here, and Christmas is two months away. Your response to the need for solar panels was just incredible. So incredible that all the money needed for the panels has been met!! We would have been thrilled to have enough money by Christmas, but here we are far ahead of time. Because the request for solar panels for 36 Congolese households seemed challenging enough, we didn't mention the need of a battery for each panel, thinking that you may be overwhelmed by that additional request.
When the panel is exposed to the intense African sun, it is then attached to a battery by wires connected to the panel. The battery is therefore charged and can provide light for each home. With a charged battery, their cell phones can also be charged and other "electrical needs" provided. Because of intense humidity in Congo, a strong, dependable battery is a must. Pastor Ebobo researched the batteries available in the city of Kikwit, 60 miles from our mission. For a durable, long-lasting battery, the cost is $325.  
Words cannot describe their excitement, anticipation, and appreciation as they contemplate having light inside their homes for so many reasons. As mentioned in the August newsletter, darkness in the bush falls at about 6 pm and doesn't leave until almost 12 hours later. With light each night, they no longer will eat in the dark, pray as a family in the dark, try to read the Bible by candlelight or watch their children attempt to study in the dark. Nor will our pastors who teach at Laban Bible Institute have to strain their eyes as they correct homework, study for their sessions for the next day's classes, prepare their sermons, say good night to their children in very dim light, or visit through the shadows of an outside fire because the house is just too dark. This may take some time, but we are determined, by God's grace and loving heart, to provide our families with this basic need. Will you pray with us for provision so that we can purchase the needed batteries?   
The evangelism team is now equipped with the new sound system, two 55 gallon drums of diesel fuel, one drum of gasoline to run the generator to operate the sound system, as well as having money in hand for food for the upcoming trip because of your generosity! God has provided the money for insurance for the big MAN truck too! 
Laban Bible Institute and the Women's Literacy School open their doors to the new and returning students in a few weeks. Do you feel the thrill in our hearts for sharing all this great news with you? Because you care. Because you pray. Because you give. And you do all this because you love God and empathize with precious brothers and sisters far, far away who you will probably never meet. Our hearts are bursting with gratitude and spilling over with deep appreciation. Thank you from the bottom of our hearts!
Gratefully,
Jim and Nancy Smith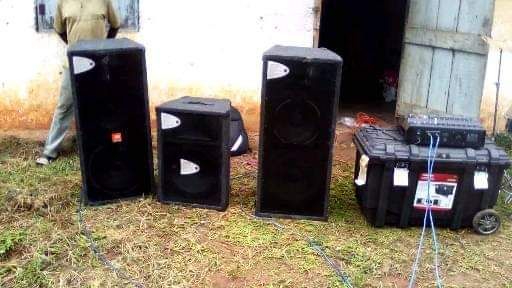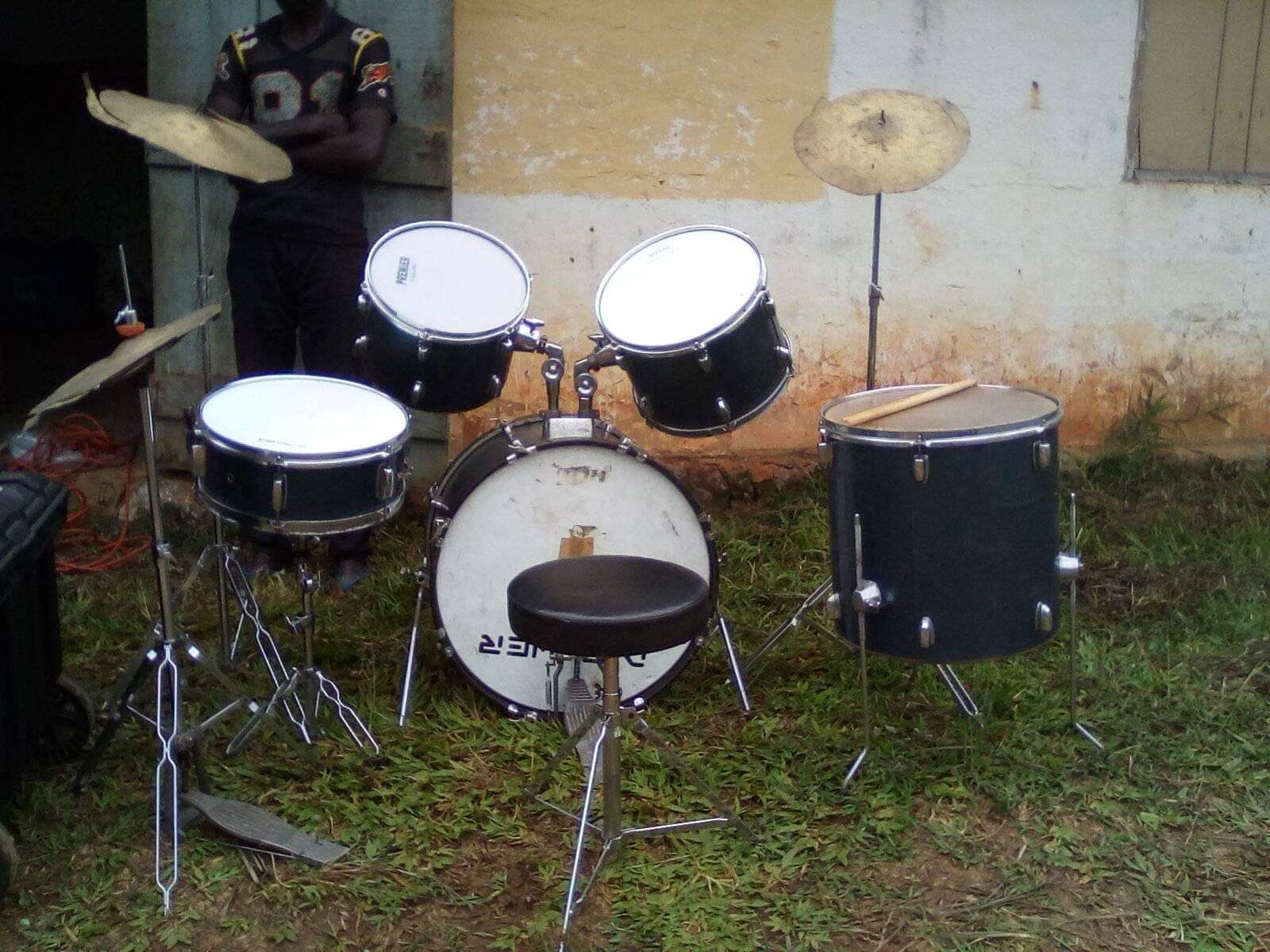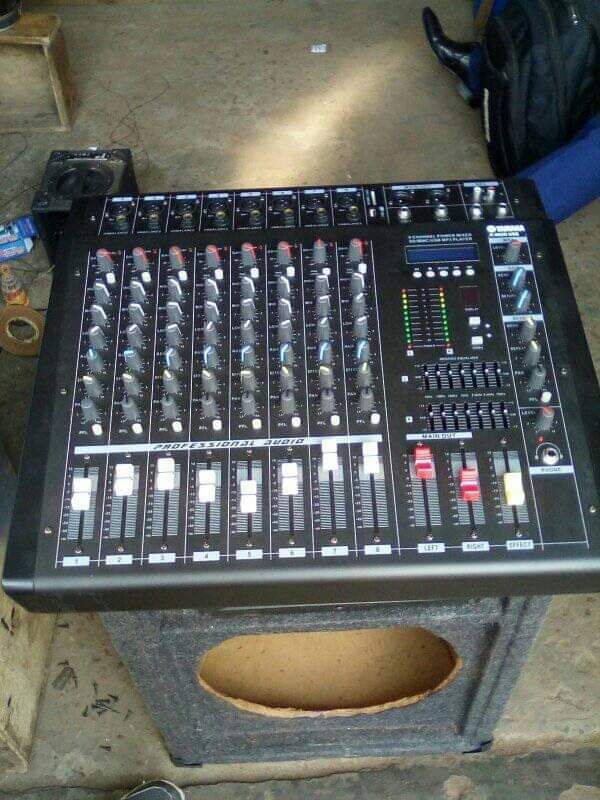 Laban Ministries International
P.O. Box 1712
Columbia, TN 38402
Phone: (313) 516-4883
FB: @labanministries
Email: labancongo@aol.com
Support Laban Ministries while you shop on Amazon!
https://smile.amazon.com/ch/38-2974598
---
---
Laban Ministries International
September 2021
Dear Ministry Partners,
Fall is upon us, and next month Laban Bible Institute will open its doors to a brand new class of students preparing for the ministry. In fact, enclosed in this newsletter for those who receive snail mail, is the brand new LBI brochure. You can readily note that the three year program is full of great courses and challenging hours of study. If any of you receiving our electronic prayer letter would like one, please let us know on our facebook page, Laban Ministries, email us at labanministries@gmail.com, or drop us a line at P.O. Box 1712, Columbia TN 38402.  
In the meantime, evangelism is about to take place in the villages of Dwe, Kasai prince, Mokala, and near Mubungi, where some brand new churches have just been started. They'll be trying out the new sound equipment, guitar strings, and drums that you recently provided! Papers for the big MAN truck to travel off the mission station will cost about $800, which we are confident the Lord will provide.   
The Ladies Literacy School will also begin in October with second year students returning. Thanks to your continued interest in the sustainability fund, three new sewing machines were presented to the graduates of the villages of Nstiangobo, Mbila, and Nkara. This means that they will no longer have to walk all the way to the mission to sew clothing for their families, themselves, or to sell at the market.    
Thank you so much for continuing to send money for solar panels for our staff.  We are sending money this week to purchase the first three. We are so looking forward to providing a solar panel for each staff member. 
December begins our 44th year ministering in Congo. Next month Laban Ministries will enter its 84th year since Laban and Marcella arrived on African soil!! Great and amazing is the faithfulness of the Lord.
Gratefully,
Jim and Nancy Smith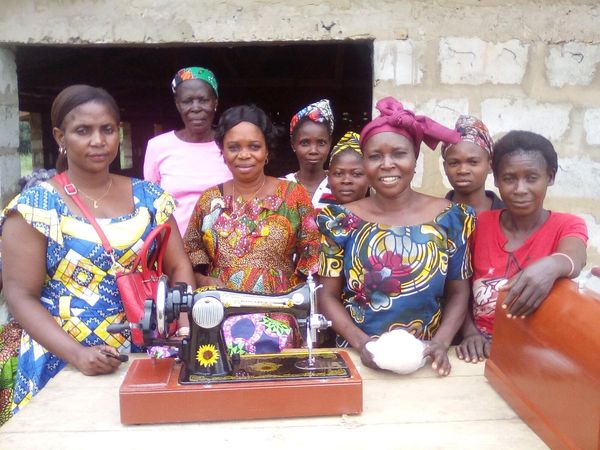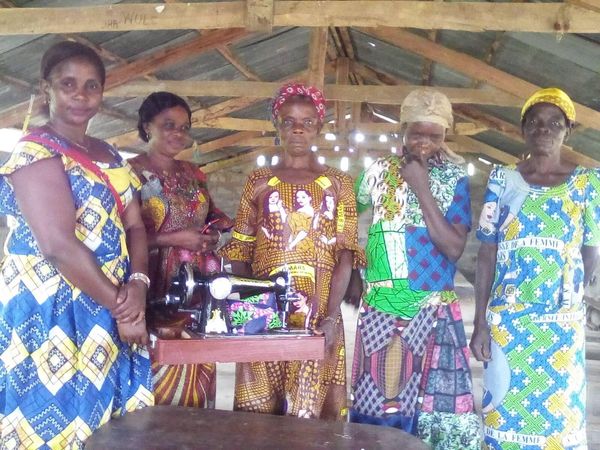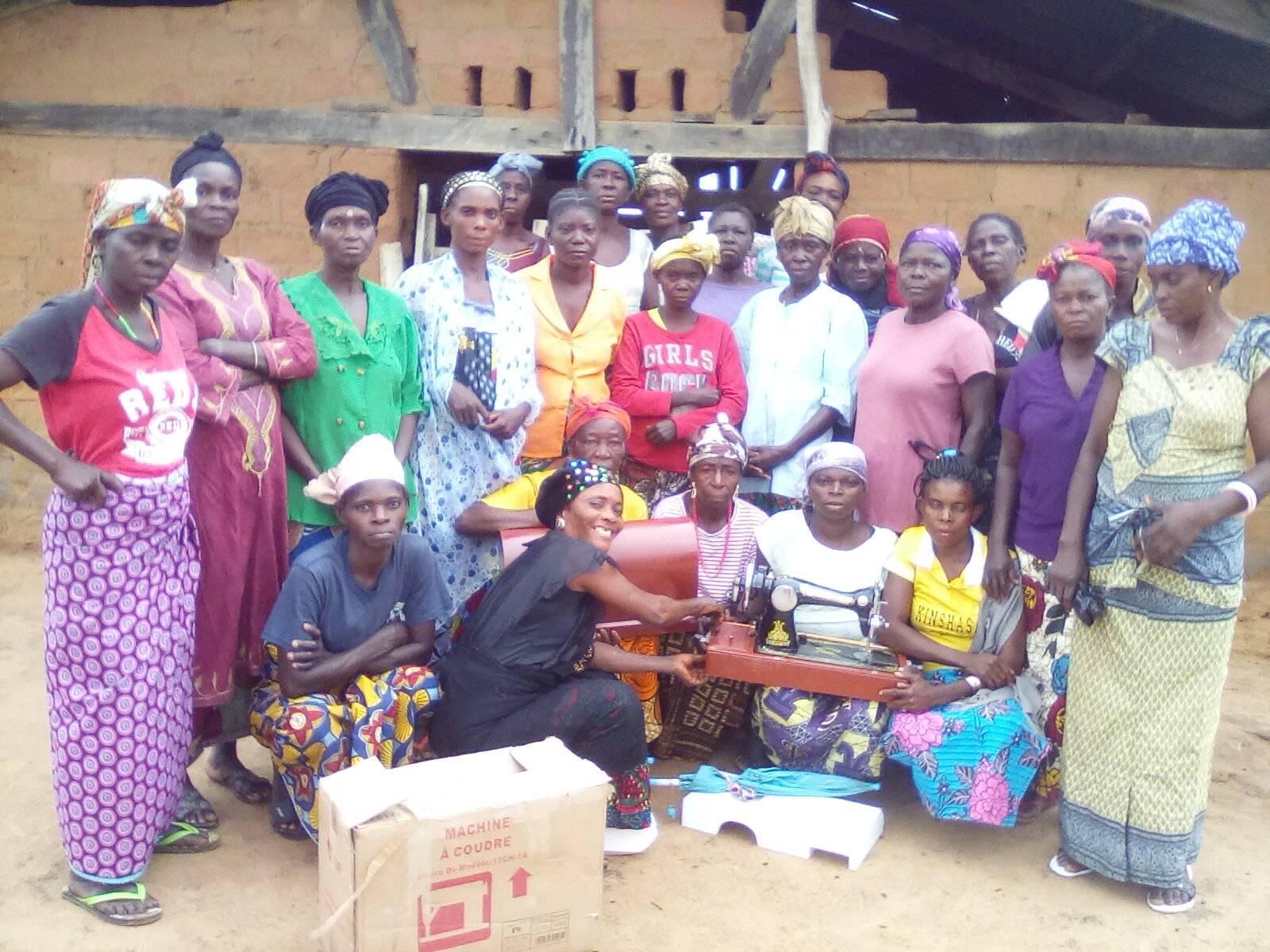 Laban Ministries International
P.O. Box 1712
Columbia, TN 38402
Phone: (313) 516-4883
FB: @labanministries
Email: labancongo@aol.com
Support Laban Ministries while you shop on Amazon!
https://smile.amazon.com/ch/38-2974598
---
---
Laban Ministries International
August 2021
Christmas in August? 
Last year, many of you helped celebrate Christmas in Congo by supplying our entire staff with a 50 gallon drum for collecting water. All 41 of our men and women were very grateful to receive their own barrel.
Since we are roughly 300 miles south of the equator, the days and nights are pretty well divided up evenly: 6 am - 6 pm daylight; 6 pm - just before 6 am darkness. And when it's dark in Congo, IT IS DARK! So….wouldn't it be great if we could provide them with a little light?  
You see, we are hundreds of miles from the capital of Kinshasa, and we are 60 miles from the nearest large city of Kikwit to the south and 35 miles from Bulungu, the next large city to the west. We call it the BUSH or INTERIOR of Congo. No electricity without one's personal generator.  No running water. That's why the barrels help so much because they catch rainwater.
This Christmas, wouldn't it be  great to provide each family with light for their home rather than their living by candle or kerosene, which is hard to come by now in Congo. Try to imagine darkness so dark that you cannot see your hand in front of you, and then imagine that utter darkness being dispelled by solar light, which can be charged the next day in the sun!!  
Since each panel will cost $200, it would be good to start collecting money now. This will give us 4 months to find the 41 panels in Kikwit and get them in time for Christmas to give to our amazing staff at Nkara.
In the meantime, great news. We have all we need to purchase the drums, guitar strings  cords, and mixer for evangelism!  Plans are being made for the next outreach, and the music will draw hundreds of people to come to the meetings. Thank you for your amazing response to that need.
AND….we are making it through COVID.  Praise God.  He is our Way Maker!
In His Matchless Name, the Name above all names, Jesus Christ, to whom we will all bow someday!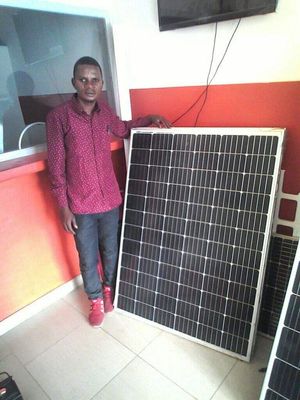 Laban Ministries International
P.O. Box 1712
Columbia, TN 38402
Phone: (313) 516-4883
FB: @labanministries
Email: labancongo@aol.com
Support Laban Ministries while you shop on Amazon!
https://smile.amazon.com/ch/38-2974598
---
---
Laban Ministries International
July 2021
Hi Everyone,
"A man plans his way, but the Lord directs his steps and makes them sure."  Jack, Jim, and I had a plan to leave for Congo on July 10.  On May 3, after tickets had been purchased for the trip, the third wave of COVID-19 hit Kinshasa, and over the past two weeks this has surged including the Delta variant.  Since our time there would be short due to COVID restrictions and a time crunch for Jack, our meetings were scheduled to take place in Kinshasa.  This means that Laban's leadership staff would be required to come to the capital city instead of our traveling to the bush.  When the third wave hit, we became hesitant to ask them of that and were somewhat torn about what to do.  However, due to the recent upsurge and presence of the Delta variant as well, it is clear that the timing just isn't there.  Needless to say, we are all very disappointed.
We are asking you to pray for continued guidance.  Should we try again in October?  Should we wait till the new year to give the increased  caseload more time to dwindle?  Certainly, it would be more desirable if we could get to Nkara, but the best way would be for us to obtain a seat on an already chartered Mission Aviation Fellowship plane rather than charter the plane ourselves.  This is what took place the last time we went in January-February of 2020.  By obtaining a seat rate instead of chartering the plane, we save about $1750.  When we were there in 2020, we were extended the benefit of being given a seat rate of $250 one way to Nkara because a research team had already chartered MAF, and we enjoyed the opportunity of using empty seats to the bush. 
Please pray with us regarding these matters.  Bigger still, please ask the Lord to stay the pandemic there.  We have been told the people in  Kinshasa are tired of the whole COVID thing and are not as careful about keeping their distance, washing their hands, and wearing a mask.  So…we watch and pray.  Big praise:  This third wave and Delta variant have not affected our staff at Nkara, hundreds of miles from Kinshasa.
Thank you for your rallying to our financial needs for this trip.  You are amazing!  We know for some of you it was sacrificial giving. One of the goals we had in mind for this trip was to work out the details with our staff for an extensive evangelistic outreach.  Pastor Ebobo, Director of Evangelism, says after decades of using the same drum set, amplifiers, speakers, extension cords, etc., we are in need of new ones, which will run about $800.  Music in Congo pulls people in for miles around.  It is a calling card.  It draws, encourages, and prepares their hearts.  Please pray for this as well.  
We were able to purchase some Kituba and French Schofield Bibles this spring in Kinshasa.  However, we are looking for another source, perhaps in Canada, for Schofield Bibles because of the apparent scarcity in Congo. 
Another 3 year Bible training program has come to an end.  Our students graduate July 10.  You have made this possible!  Thank you, dear ones, for standing with us, praying with us, and making it possible financially to keep Laban Ministries thriving.
Prayerfully,
Jim and Nancy Smith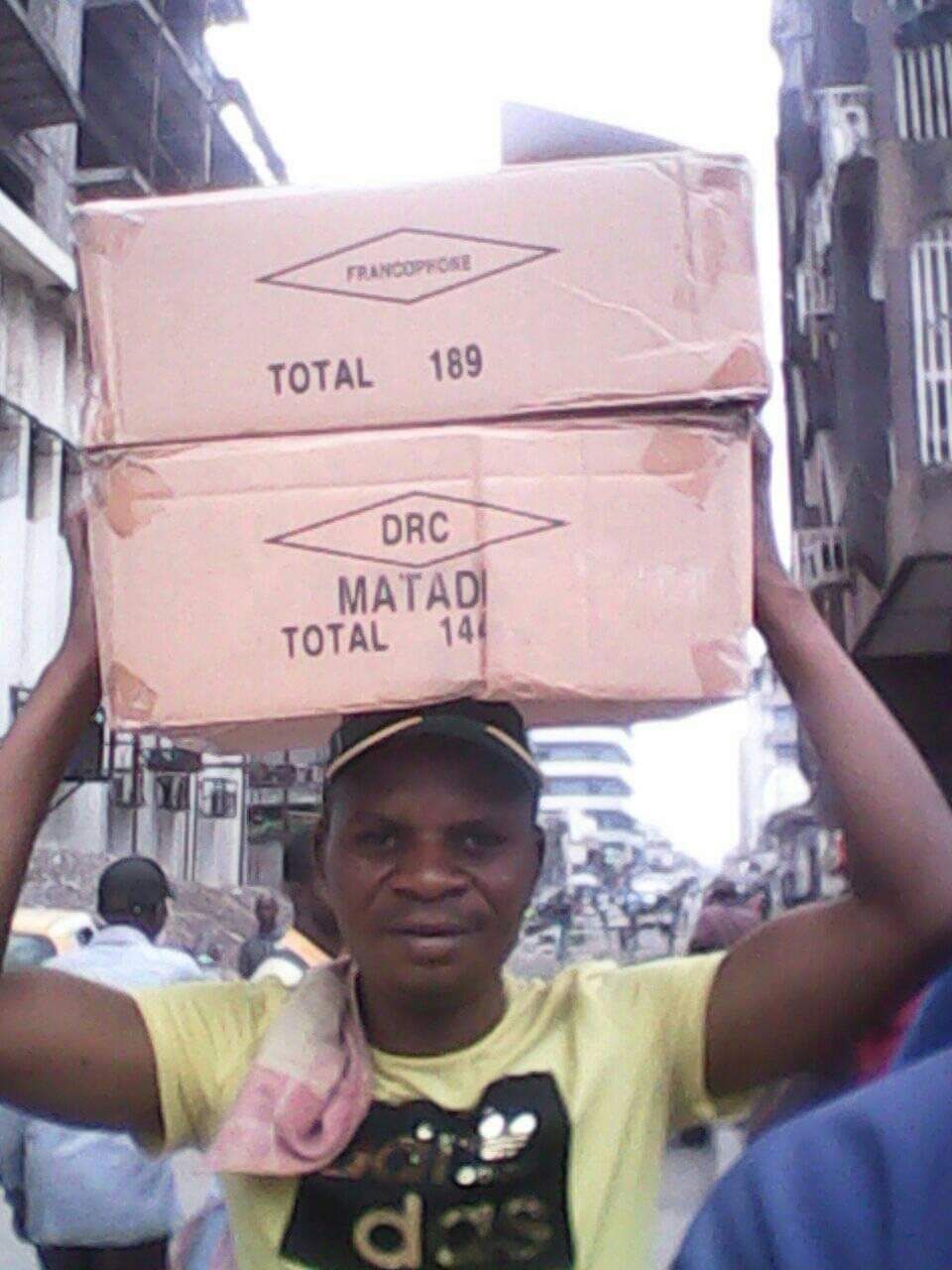 Pastor Ebobo carrying new Kituba Bibles in Kinshasa to be transported to Nkara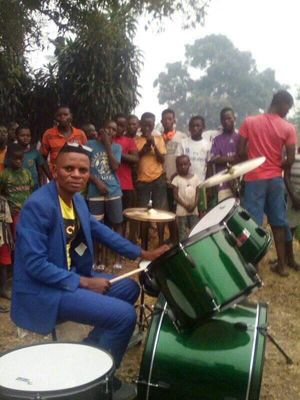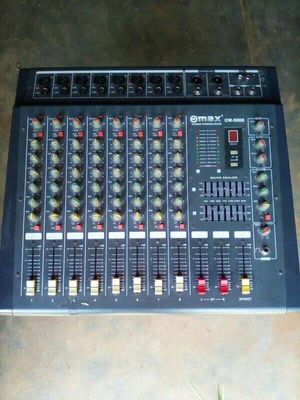 (Borrowed) equipment that we need to purchase for evangelism
Laban Ministries International
P.O. Box 1712
Columbia, TN 38402
Phone: (313) 516-4883
FB: @labanministries
Email: labancongo@aol.com
Support Laban Ministries while you shop on Amazon!
https://smile.amazon.com/ch/38-2974598
---
---
Laban Ministries International
June 2021
Dear Laban Family,
We are so looking forward to making our way to the Democratic Republic of Congo! The date of departure is July 10th. In last month's newsletter, we shared with you all what we would be doing. Our staff is very excited about being together once again. We last saw them in January/February of 2020. At that time, it is now thought by the reported death toll in December of 2019 that COVID had probably already landed in Kinshasa.  Some of our people were displaying signs of general fatigue and excessive coughing but no symptoms worse than that. No one even knew of COVID in the bush then. The Lord miraculously protected our staff and us from contracting any serious side effects of the disease. Till today, there are no known deaths from COVID out where we are. How we praise and thank the Lord for this incredible reality.
We are grateful beyond measure for the marvelous financial provision for Laban Ministries in 2020 and the first quarter of 2021. However, in late April and May we have experienced a sharp decline. Would you pray that will change during the month of June? Believe me, it is no fun to go to Congo with low funding.
Our staff of 41 nationals are so very grateful for your amazing backing of this work, for your concern for souls, for your investing in Laban Bible Institute, our hard-working pastors, the Women' Literacy School, and the far reaching voice of Radio Glory.  
Thank you for standing with us. Laban needs your prayers.
Laban Ministries International
P.O. Box 1712
Columbia, TN 38402
Phone: (313) 516-4883
FB: @labanministries
Email: labancongo@aol.com
Support Laban Ministries while you shop on Amazon!
https://smile.amazon.com/ch/38-2974598
---
---
Laban Ministries International
May 2021
Dear Ministry Partners,
"Like cold water to a thirsty soul is good news from a far country." This verse comes to mind as Jim, myself, and Jack anticipate returning to Africa in July. We are in awe of God's miraculous healing Jim is experiencing from his mild stroke last November. The thought of sitting down with our staff to eat meals together, strategize, pick their brains, pray, catch up, laugh, and just enjoy each other's presence fills us with delight. Jack and the staff in particular, so look forward to a mutual exchange of ideas and strategies regarding Laban Ministries.
Due to COVID restrictions, the trip will be a short one. In addition, our home in the bush is in dire need of several repairs, including new plumbing, bathroom renovations, and a water well redo. It is just not in livable condition at the present time. These repairs will cost between $6,500-$7,000 and will be done by a missionary colleague from Kinshasa, Lord willing, in the fall. Will you pray for the funds needed to complete this task? Because of these factors, the leadership staff of men and women will travel by bus to Kinshasa for rather intensive meetings together.
We ask your prayers for negative COVID tests before we leave America, negative COVID tests immediately upon arrival in Kinshasa, and negative COVID tests before we leave Congo. Will you also pray for Jack's visa to arrive in time, good health and stamina while there, needed funding, the favor of God, and that His Presence will go with us?
You amaze us with your kindness, concerns, prayers, and faithfulness.  
Servants of Christ,
Jim and Nancy Smith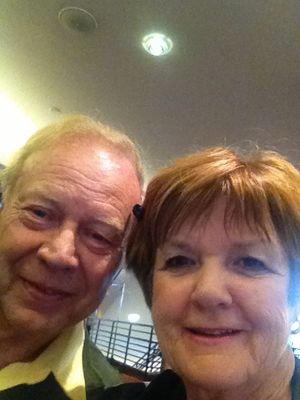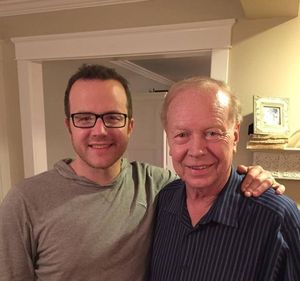 Laban Ministries International
P.O. Box 1712
Columbia, TN 38402
Phone: (313) 516-4883
FB: @labanministries
Email: labancongo@aol.com
Support Laban Ministries while you shop on Amazon!
https://smile.amazon.com/ch/38-2974598
---
---
Laban Ministries International
April 2021
Dear Ministry Partners,
This year has been one of unpredictability. All of our lives have been disrupted because of COVID. Experiencing a global pandemic was not on anyone's to do list but, nevertheless, here we are. It seems living with uncertainty is the new norm.
The Smith family has also personally encountered some other unexpected things as well. In late November my dad had a stroke and, while his prognosis is very positive, it did remind us of how quickly life can change.
Molly and I are so grateful to have been able to minister alongside my parents these last six years and especially grateful to have the opportunity to do more together. God has been so gracious in giving us such a strong position for the future work in Congo. I want to personally thank each of you who have financially supported the ministry and enabled us to achieve succession without any crisis or disruption. This is a huge answer to prayer.
One of the other unexpected items this year is how well Laban is doing financially. We did not know how COVID would affect us, but your generosity has ensured a year of growth and impact. We are ahead on salaries, multiplying our livestock through sustainable giving, making improvements to the home we occupy, seeing our churches become self-supported and healthy, graduating Bible school students, and seeing lives change through evangelism and discipleship. While I am thrilled at the year's results, I do want to share a new challenge to all of us.
This last year we saw incredible fruit from Radio Glory. Although churches were not allowed to meet, people continued to grow through the broadcasts of our radio station. We did not build Radio Glory because we anticipated a global pandemic. We did it knowing it was the most efficient way of reaching more people with the good news of Jesus in our context. Imagine if my parents had not cast that vision? Imagine if the Board of Directors did not affirm it? And then imagine if you had not invested in that vision becoming a reality? No one forced us all to do it. Yet despite the challenges and spiritual adversity, it's broadcasting today. This is important to remember going forward. When God leads us, regardless of all the uncertainty, we can be certain that His plans are worth following and bleeding for.
Today I want to share a new piece of our future vision with you.
Over the next few years I, along with my parents and the board, want to implement an online Bible school/ministry resource for pastors and ministers. Roads, especially paved ones, are very hard to come by in Congo, but everyone has a cell phone. We're convinced that rural villages will have internet before they see a paved road. Because of this, we would like to begin planning an online resource/school that all of Africa could access.
Laban has a very deep and rich history of doing ministry in Congo, and we believe that could act as a very valuable resource to encourage and equip many pastors, churches, and believers over the next 50 years.
I genuinely believe Africa is going to play a major part in the future of Christianity. Believers are bold, Spirit-filled, passionate, and fearless. I saw it firsthand last year at the Pastors' Conference. One of my favorite parts was sitting down with different pastors and asking them about their stories and how God has used them to impact people's lives. These men and women are truly worthy of our continued support, and we believe this online resource/school is a great way to start.
So…will you join us in achieving this dream as you have so faithfully done in the past?  We're asking for prayer as we seek God for the details needed to ensure this tool would be effective for our Congolese family. As we pray and listen, we will inform you of how God is leading us. Thank you again for being incredible partners!
Very warmly,
Jack Smith
Laban Ministries International
P.O. Box 1712
Columbia, TN 38402
Phone: (313) 516-4883
FB: @labanministries
Email: labancongo@aol.com
Support Laban Ministries while you shop on Amazon!
https://smile.amazon.com/ch/38-2974598
---
---
Laban Ministries International
March 2021
Hi Everyone,
Imagine what your life would be if your world was one of silence. You live in the bush of Congo, Africa. No social media. No TV. No radio. No cell phone. No communication from the outside world. The only news is that of the chatter of village life, including the latest death, scandal, illness, or crisis. You don't own a car, not even a bike. Getting to the city of Bulungu or Kikwit requires waiting for a truck for hire passing through your town in all likelihood loaded with produce to sell in one of those towns. Otherwise, a truck may not come by for days or weeks. Your world is as limited as the population of your village.
In the wisdom and provision of the Lord in 2003, a 300' radio tower shipped in 10' sections, studio equipment, a powerful 18,000 watt diesel generator, and a capable work team made their way to the interior of Africa. And just like that the hum drum and tedium of daily life there is gloriously interrupted with the hope and promise of the Gospel of Jesus Christ. Now millions of Congolese can all hear at the same time this life-changing news—in one sweep! Daily preaching and teaching of the Scriptures, Christian music, church services, choirs rendering beautiful songs, and readings from the chronological Bible make it possible for those who do not own a Bible to hear it entirely word for word in one year's time. Village after village that may or may not have been evangelized by the Laban team, as remote as they may be, are now reachable through the air waves simply by turning Radio Glory on!  What an amazing follow up program!
So many stories and testimonies have sprung up as a result of this amazing tool.  One in particular is that of a local witch doctor whose life was in shambles and thought that gaining more power as a witch doctor was the answer. So he traveled on foot to a large town 200 miles west of his home to seek the advice of a fellow witch doctor.  
Upon his arrival, the demon-worshiping man in whom he confided and pled to share his spirit powers with admitted that he could not help him. He advised him to go back to the mission that was home to Radio Glory because there were thousands listening to the broadcasts. "I don't have that kind of power. It's right near you. Consult the missionary and ask him how he put up a tower in the bush that speaks to so many people." The man seeking more demon power walked the 200 miles back home and met with the pastor in his village who had graduated from Laban Bible Institute. That pastor led him to Christ, and his life was changed.
He then traveled from his village the 12 miles to Radio Glory and shared this news with Jim. Eventually, he gave his testimony on Radio Glory and participated in Laban's evangelism crusades to share how Christ had turned his life right side up. As a result, other witch doctors hearing about his transformed life have turned to Christ. "If any man be in Christ Jesus, he is a new creature."
Take heart dear ones. God is doing amazing things through Radio Glory! You are a part of marriages being restored, depression being lifted, the Word of God being poured out, and the dead coming to life through the quickening of the Holy Spirit! Thank you from the bottom of our hearts for believing in this ministry!  Praise God!!!
Laban Ministries International
P.O. Box 1712
Columbia, TN 38402
Phone: (313) 516-4883
FB: @labanministries
Email: labancongo@aol.com
Support Laban Ministries while you shop on Amazon!
https://smile.amazon.com/ch/38-2974598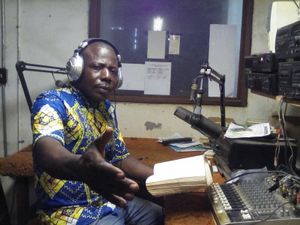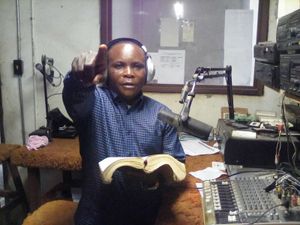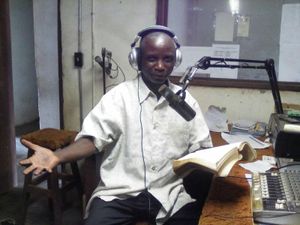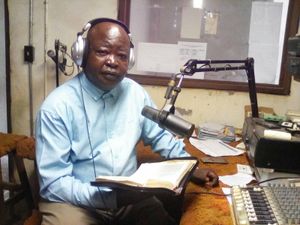 Pictured above: Pastor Ngunga, Pastor Kilasi, Pastor Richard, and Pastor Mboma on Radio Glory
---
---
Laban Ministries International
February 2021
Dear Ministry Partners,
Here we are in February already! Thank you all for your prayers and concern for Jim. He is really doing well, progressing with speech and physical therapy, almost to the end of both.  
All is well at the Mission of Nkara-Ewa in Congo. Our staff continue to maintain Laban Bible Institute, the Women's Literacy School, our little dispensary as it continues to deliver babies and provide basic medical help to the community, Radio Glory and its outreach, and evangelism. Speaking of evangelism, our team recently visited the nearby village of Mbila. Some of you may remember that Mbila was the location of our largest literacy school for the women in our area in 2010-2013. Over 80 women registered. We traveled there 3 times a week for 3 years and saw amazing things happen. A very special group of women dove into their classes and showed that there are some things that are more caught than taught. Evangelism was one of them. They enthusiastically embraced the Evangelism Explosion Program and went from hut to hut in their own village presenting the Gospel of Jesus Christ to their neighbors. The thrill of seeing other women come to Christ lit a fire in their souls, which led them to beg our Evangelistic Dean to participate in evangelism close by Nkara. And they did!
About mid January, one of our earlier graduates of the Bible institute went to be with the Lord.  Pastor Kisina was associate pastor of the church at Mbila. A large crowd gathered to pay their respect. The evangelism team was asked to turn this occasion into an evangelistic outreach. The result was that many made professions of faith and will be able to look back to Pastor Kisina's funeral as the day they were introduced to Christ.  
In 2021, it is our hearts' desire to hold a large evangelism crusade in the Bandundu Province. Plans are underway. Four brand new tires have already been purchased for this encounter. We still need some final repairs on the big MAN truck, diesel fuel, and food to take along as the villagers are just trying to survive themselves and cannot afford to provide meals for our pastors and students who will be participating. Will you please join us in prayer for this wonderful opportunity? 
Thank you for your incredible backing!
 
Jim and Nancy Smith
Servants of Christ
---
---