Leadership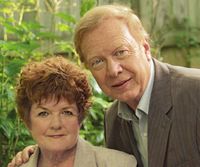 Hello and thank you for your interest in LMI.  For over 40 years we have had the joy of serving Jesus in Congo.  We're still inspired at what God has done and look forward to what lies ahead.  Our hearts rejoice as we consider the thousands that have come to Christ, the many graduates from the Bible School and the millions who've heard the Gospel through Radio Glory. We believe if God enables us, our most fruitful days are ahead.  God bless you for your willingness to discover more of what God is doing in Congo!
Jim & Nancy Smith 
-Founders-
---
Thanks so much for looking into Laban!  We know your time is valuable and we're grateful for it.  We believe the hope of the world is the church.  These aren't just words but our sincere conviction.  It's our prayer and passion to see the church in Congo rooted and made alive in Jesus. We hope you're inspired as you see the incredible ways God is carrying out His work in the heart of Africa.
Jack Smith 
- Executive Director -
---
Congolese Leadership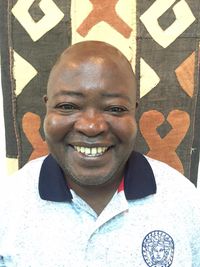 Greetings in the name of our Lord Jesus Christ.  I am a former student, graduate of LBI, pastor and current Director of Operations for LMI.  I have the joy of partnering with many in the USA for the Gospel ministry right here in Congo.  We are laboring to see the church develop and be equipped to overcome darkness.  It's our desire that God would show His favor and enable us to draw others to the hope found only in Jesus.  Please be encouraged as you see what God is doing in the hearts and lives of my Congolese brothers and sisters.
Pastor Mboma Nikolas
-Director of Congo Operations-
---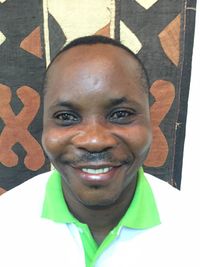 Pastor Kilasi is a graduate of LBI and originally began working with us as a nurse in the dispensary. God has done an amazing work in his life and he is currently pastoring a local church that is experiencing rapid growth.  He is gifted with church development, effective structures, and leadership.  Please pray as he focuses on the overall health of our church plants and revitalization efforts.
Pastor Kilasi Aine
-Director of Church Health-
---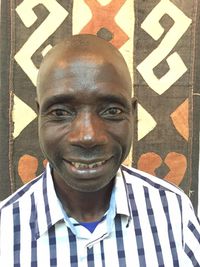 Pastor Isaac has led LMI's evangelism efforts for the last 5 years.  He is an LBI graduate and is currently pastoring a local village church as well.  He has a heart for people and serves his church with enthusiasm and joy.  Please pray as God uses him to develop new strategies of evangelism that will lead to church revitalization and new churches planted throughout Congo.
Pastor Isaac Ngalasana
-Director of Evangelism Strategies-